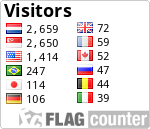 Main » 2013 » September » 15 » Gelijkspel Jong Ajax tegen Willem II: 1-1
---
Gelijkspel Jong Ajax tegen Willem II: 1-1

8:55 PM

Hierna namen de gasten voor even de regie over en moest Cillissen twee keer handelend optreden. Willem II speelde echter voornamelijk hangend op eigen helft om te proberen te counteren. Daar ook Ajax zich bij balverlies zich liet terugzakken, speelde het gebeuren zich veelal op het middenveld af en moest het duel nog een beetje 'los' komen.
Dat gebeurde in de 21e minuut toen Lucas Andersen op de rand van het strafschopgebied kon uithalen en doelman Swinkels kansloos liet: 1-0.
Willem II moest dus komen, maar wist slechts sporadisch gevaar te stichten en de verdediging van Ajax bleef vaak met kunst en vliegwerk op de been.

Na de rust begon Ajax met Tete als linksback ter vervanging van Daley Blind, die weer minuten had gemaakt in de voorbereiding op het duel met Barcelona in de Champions League.
De thuisploeg maakte een valse start toen na 49 minuten een penalty werd veroorzaakt en Bruno Andrade vanaf 11 meter gelijk kon maken.
Vlak daarna werd het bijna nog erger toen Ali Mesdaou kon uithalen, maar voorlangs schoot.
Lucas Andersen kon Ajax even later op voorsprong zetten, maar schoot op de lat.
Het duel kabbelde voort doordat beide teams voorin geen vuist konden maken of terug werden gefloten voor buitenspel.

Met het inbrengen van Meleg voor Sam Hendriks probeerde trainer Fons Hendriks wat meer stootkracht voorin te krijgen.
Overtredingen en blessurebehandelingen haalden echter het tempo uit de wedstrijd. Vlak voor het einde kreeg Willem II nog een grote ksns, maar mikte Messaoud de bal weer naast het doel. Zo eindigde het duel in een 1-1 gelijkspel waarmee Willem II het minst tevreden zal zijn.
Ajax begon fel aan het duel en al snel vuurde de Sa een schot af op het doel van Willem ii, maar de keeper kon redding brengen.
Views: 1187 | Added by: Rob1945 | Rating: 0.0/0 |
Total comments: 2

2 Jeffreytaw

(2022-07-06 2:24 AM)

0

Live and let live.
https://kartuz327.com
Time flies.
Don't wash your dirty linen in public Link to proverb.
Let well alone.
Eye for an eye, a tooth for a tooth - An.
One law for the rich and another law for the poor Link to proverb.
Ask no questions and hear no lies.

1 JamesSkess

(2022-06-29 5:16 AM)

0

Let's get started.
https://apostrraff548.com
Both sayings highlight the benefits of waking up early.
This famous motto highlights the truism that life is full of ups and downs.
There is no try.
Have you ever felt frustrated when other people didn't meet your expectations.
It's easier to do it yourself rather than try to explain it to someone else.
This quote came from Wales, first appearing in an 1866 publication.
As they say, Nothing ventured, nothing gained.
The term aphorism originates from late Latin aphorismus and Greek aphorismos.
Now that we've covered the aphorism definition, are you ready for more examples.
It's better safe than sorry, right.
The idea is simple.
This also reminds me of a precept by Sir Edwin Sandys, a politician who helped establish Jamestown, Virginia.
The complete quote was, A Jack of all trades and master of none, but oftentimes better than a master of one.
Finally, All things come to those who wait is a good aphorism we're all familiar with.
Your stories can benefit from this method too.
Links